JCC Camp Daleville, located 15 minutes from Scranton, PA in rural Daleville, is operated by the JCC of Scranton. Our beautiful 100-acre site provides the perfect camp atmosphere. We offer programs for campers from preschool age through seventh grade and an exciting Counselor in Training (CIT) program.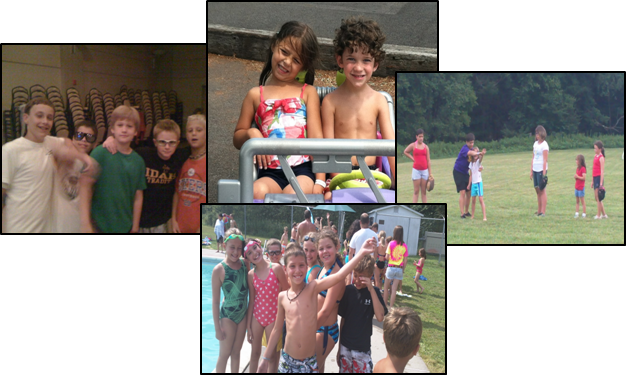 Our goal at JCC Camp Daleville is to give your child the best summer camp experience possible. We encourage them to learn inter-personal skills & achieve personal growth. We foster a sense of independence in your children, a stronger ego and a greater self-esteem.  We enrich their lives by instilling positive values and building life skills in a fun, safe environment while creating lasting friendships and memories!
It is our policy to provide services to the entire community on a non-sectarian basis, while still offering an environment for our Jewish children to relate to, and identify with their heritage. Our mature and caring staff is highly trained and motivated to provide the most positive, impactful camping experience for your child. Even though we operate within a group context, we are always conscious of the individual needs of our campers. Our staff teaches our campers to become aware and sensitive to the needs of other campers.
The JCC has operated Camp Daleville for 50 years! We provide safe, supervised transportation from designated locations in Clarks Summit, Scranton and the Poconos.
We have a strong network of alumni, many who are now parents sending their children to our camp.  Become part of a wonderful tradition this year!  Have your child experience the magic of a great summer at JCC Camp Daleville!

Hot Pink or Royal Blue with JCC Camp Daleville on left $25 each.  Personalize it! Add your camper's name for $8 more.