JCC Camp Daleville is located 15 minutes from Scranton in rural Daleville, Pennsylvania and is operated by the JCC of Scranton. For more than 50 years, our beautiful 100-acre site is the perfect setting for children to learn new skills, build relationships and make lasting memories. We offer programs for campers from preschool age through eighth grade and an exciting Counselor in Training (CIT) program for those entering ninth and tenth grades.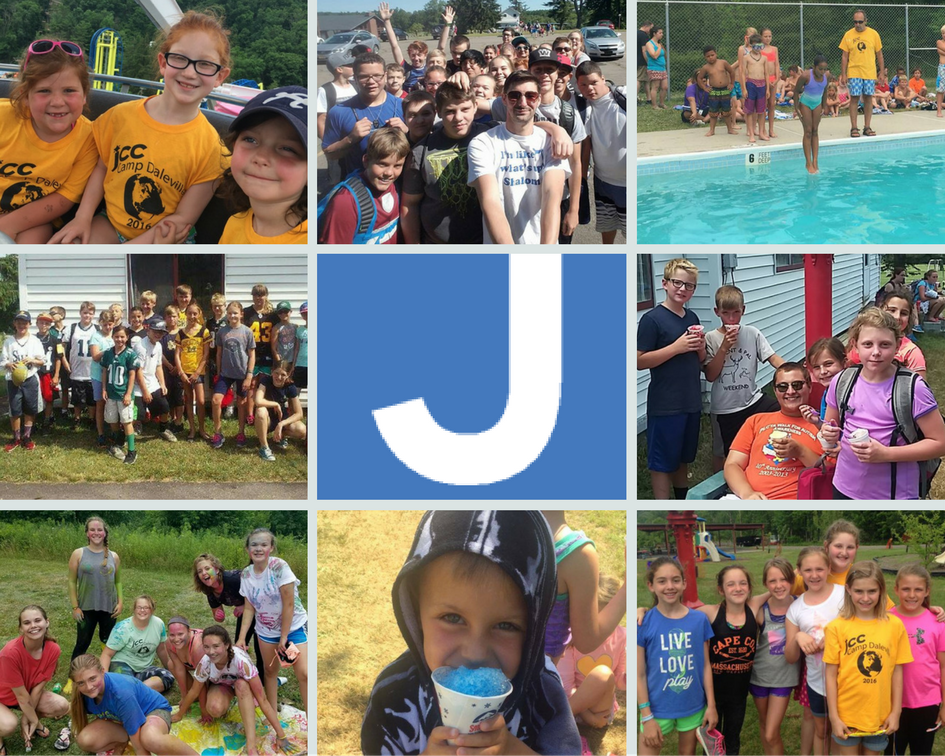 JCC Camp Daleville is a community where children come first! Our number one priority is ensuring that your camper has a fun, safe, positive, memorable experience.  Campers hone interpersonal skills, achieve personal growth, gain a sense of independence, and adventure. Instilling positive values and building life skills in a fun, safe environment while fostering independence, creating lasting friendships and making memories is our mission!
It is our policy to provide services to the entire community on a non-sectarian basis, while still offering an environment our Jewish children can relate to and identify with. Our mature and caring staff is highly trained and motivated to provide the most positive, impactful summer camp experience for your child. Even though we operate within a group context, the individual needs of each camper is always top-of-mind. A camper's experience is a direct reflection of the quality of the staff and none are better than here at JCC Camp Daleville.
The JCC has operated Camp Daleville for over 50 years! We provide safe, supervised transportation from designated locations in Clarks Summit, Scranton and the Poconos.
We have a strong network of alumni, many of whom are now parents sending their children to our camp. JCC Camp Daleville is the place to be this summer. Enroll your child today and experience the magic of a great summer at JCC Camp Daleville!