There is never a shortage of exciting activities at JCC Camp Daleville.  Campers will enjoy their favorite activities and discover new skills.
 SPECIALTY CAMPS
FOR SUMMER 2018, JCC CAMP DALEVILLE IS OFFERING THREE SPECIALTY CAMPS AS OPTIONS FOR CAMPERS.
SESSION I DATES: June 18-June 22  
SESSION II DATES: July 16 – July 20
OPTION #1: HORSEBACK RIDING CAMP
One week, one-hour/day specialty camp located at Windy Hill Stables. Campers are taught riding, horsemanship, and grooming. Cost is $200 per week.
OPTION #2: Archery CAMP
One week, one-hour/day specialty camp for campers 8 years and older (Trailblazer and up) will cover all the fundamentals and principles necessary to handle and shoot a bow safely while developing hand/eye coordination and concentration. Archery Specialty Camp is offered in both Sessions I and II. Cost $150/week
OPTION #3: COOKING CAMP
One week, 1 hour/day specialty camp for campers 6 years and older (Pioneer and up). Make delicious snacks, learn basics about cooking and more! All recipes and cooking will be age appropriate. Cooking Specialty Camp is offered in both Sessions I and II. Cost is $150 per week.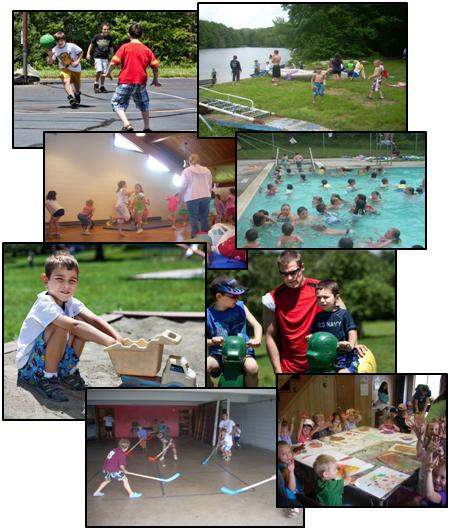 Sports
Our sports program includes kickball, gaga ball (Israeli dodgeball), baseball, softball, basketball, volleyball, tetherball, Newcomb, lacrosse, foursquare (boxball), golf, whiffle ball, soccer, ultimate frisbee, floor hockey, football, and karate.
Arts & Crafts
Our arts & crafts program includes jewelry making, gimp/lanyard, clay-making, and more!
Special Interest Activities
Campers can choose to participate in a variety of special interest activities including nature, drama, mini-golf, cheerleading, gymnastics, fishing and more!
Jewish Culture Activities
JCC Camp Daleville helps our Jewish campers build their own Jewish identity while teaching other campers about Jewish and Israeli culture.  Activities include Oneg Shabbat every Friday, Israel week, kosher cooking, Jewish trivia, shira (singing), Dead Sea scrolls, rikud (Israeli dance instruction).
Theme Days
Theme days are some of the most exciting days at camp.  Carnival Day, Country-Western Day, Capture the Flag Day, Water Sports Day, Israel Week and Maccabia (Color War) are among camper favorites.
Trip Days
Each group will enjoy a fun day out!  Trip locations vary by age group and may include a petting zoo, minor league baseball game, water park or amusement park to name a few. See this year's Field Trip dates here.